Listen back to the Power of Attorney discussion live on Ocean FM with Niall Delaney
Ordinary and Enduring Power of Attorney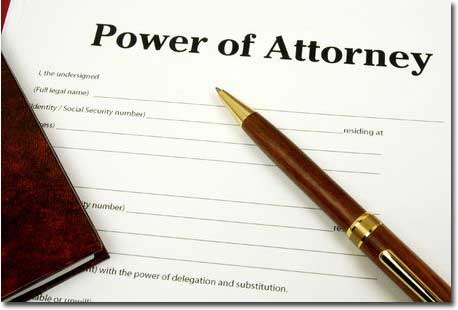 Many people in Ireland are worried about ways to handle their cash, home, and financial affairs as they get older or if they become ill. They might be concerned over what might occur if they end up being unable to handle their own financial resources. It is a great idea to prepare ahead for a time when you might require aid handling your affairs. That is where a power of attorney can help.
What is a power of attorney?
A power of attorney is a legal document that you sign to offer someone, or if you prefer, more than one person, the authority to handle your finances and home for you. In Ireland, the individual you select is called an "attorney" and the person agreeing to the power of attorney is referred to as the "donor" The Attorney does not have to be a solicitor or legal representative. Once the Power of Attorney Has been Set up, the attorney can act on the donor's behalf if he/she is missing, abroad or disabled through disease. It's up to you to choose exactly what the power of attorney covers. It can be a full power, without constraints, or provide minimal powers just to do a certain job, for instance to to sell a home. It is necessary to understand how a power of attorney works before setting it up. You must never ever feel forced to sign a power of attorney. Thoroughly think about all your alternatives before making any choices. Michael Monahan Solicitors Sligo can provide legal advice, helping you set up your power of attorney. Contact us for more information. There are two types of Power of attorney.
Ordinary power of attorney
An ordinary power of attorney is a legal agreement authorising one person (or more than one person) to manage your monetary affairs. The agreement is valid while you have mental capability making your very own choices. You might wish to set one up if, for instance you require somebody to act for you for a short duration, such as while you're on vacation or you want somebody to act for you only when you are able to monitor their actions. How long does an ordinary power of attorney last? In Ireland, an ordinary power of attorney is legitimate while the donor is capable of providing directions. It ceases to be valid if
The donor withdraws the power of attorney
The donor loses mental capability make their own choices about their financial resources.
The attorney passes away or loses mental capability.
The power of attorney is restricted to a certain job which has been finished
If you need somebody to be able to act for you when you lose capability of making your own choices, you need to think about an enduring power of attorney instead of a common power of attorney. For legal advice on an ordinary power of attorney contact Michael Monahan Solicitors in our Sligo office now
Enduring Power of Attorney
An enduring power of attorney is a method of offering somebody you rely on the legal authority making choices in your place if you do not have mental capability in the future or not desire making choices on your own. There are two reasons to use Enduring Power of Attorney, they are for help managing your finances if you are incapable of doing so in the future or for making decisions about your care and well being. Enduring Power of Attorney for financial reasons. This can be utilised while somebody still has mental capability. An attorney (the individual who will be deciding for you) can normally take care of financial matters on your behalf such as:
Paying any loans such as home loans.
Organising Home Repairs and Maintenance
Property Sales/Purchase
Managing Your Investments
Paying Your Expenses
Enduring Power of Attorney for healthcare decisions This would be used to make choices about health care in addition the donors well-being and can just be utilised once the donor has lost the mental capability to make the decisions for him or her self. An attorney can typically decide things such as:
Where you need to live
What Medical Care you should have
Who you need to have contact with
Your dietary requirements
You can limit or define the kinds of choices your attorney can make or you can enable them making all choices in your place. If you're establishing an LPA for monetary choices, your attorney needs to keep accounts and ensure their finances are managed separately from your finances. You can ask for routine information of just how much is invested and just how much your earnings are. This provides you an additional layer of defence. If you lose mental capability, this information can be sent out to your lawyer or a member of the family. For legal advice on Irish Law regarding ordinary power of attorney contact Michael Monahan Solicitors on 071 912 9070 or contact us online
Selecting an attorney
The function of an attorney includes a large amount of power and obligation so it's vital that you trust the individual you pick. Take time to think about whether there's somebody that would have the ability to perform that tasks and make decisions that will be in your own best interests Give the person you ask time to consider being your attorney, making sure that you are making the ideal choice. Your attorney might be a friend, relative, husband/wife or a civil partner. Additionally, they might be an expert, such as a solicitor. Michael Monahan Solicitors have years of experience in advising clients throughout Ireland and setting up both ordinary and enduring powers of attorney. Call us in Sligo at 071 912 9070 or contact us online for more information.
Please explain the difference between General Power of Attorney and Enduring Power of Attorney.
General power of attorney is used where one person wants another person to sign on their behalf carry out a specific task in the absence or inability of that person to carry out the task assignment document themselves.
The usual example given is a person is out of the country and solicitor may be given out general power of attorney to sign documents on behalf of the client.
An enduring power of attorney relates to situation where somebody leaves us some future stage they may be incapable of managing their financial and health affairs. In recognition of this to give somebody power to manage their affairs whom they trust. This may be a member of family or close friend. Notice is given to 2 independent parties of the intention to give such a person the power at some future date. If they have any objections they have a period within which to lodge an objection. Both the solicitor handling the application and the medical doctor must confirm in writing that the person making the power is of a fit and stable mind and understands the nature of what they are signing.
At some future stage if the person appointed feels the person who signed the power is unable to manage their affairs then the same process is repeated with the 2 independent witnesses notified of intention to register the Power of Attorney with the office of the High Court. When the power is registered the person appointed his full power to make full decisions on the health and welfare and finances of the person who may be in declining health or mental capacity at that stage.
Are the dates important when the 1st stage of the enduring Power of Attorney is signed ?
Yes the date sequence is very important . It is necessary that the documents are completed before the person granting the power visits the doctor to see that they are of sound disposing mind to give such a power to another person. If a person consults solicitor who then advises that they should see the doctor and then come back and sign up the documents this will create a problem when registration is needed. The wards of court office maintained that someone's mental state could have deteriorated between the time the doctors certificate is dated and the date the Power of Attorney documents are signed. While this may only be as little as 7 to 14 days difference the wards of court office are quite firm that person's mental state could have deteriorated within that time. For that reason it is important the correct sequence of signing 1st and then the visit to the doctor and the doctors confirmation of sound mental health has to be dated after the date of signing the documents.
It sounds like a lot of trouble is it worthwhile having one as enter into my later years?
If you're surrounded by members of your family who will look after you in your later years you may be fortunate enough but arrangements will have to be made how you will be cared for as you age.
If you're a single unmarried person it is more important to have a Power of Attorney in place. If you have no immediate family of her own youmay need an application for Fair Deal supplement for any nursing home care. If you are unable to manage your own affairs.The HSE in processing any application for Fair Deal will look to have somebody appointed under the enduring Power of Attorney to manage your affairs and make appropriate application. For that reason alone it is worthwhile to have an Enduring Power of Attorney in place.