Michael Monahan Solicitor Sligo
CALL US ON 071 912 9070
Enter Your Details To Arrange A Call Back
We will call you back as soon as possible within working hours (maximum 24 hours) If your call is urgent then call up on 071 912 9070
We value your privacy and would never spam you
Wills & Probate
What is Probate?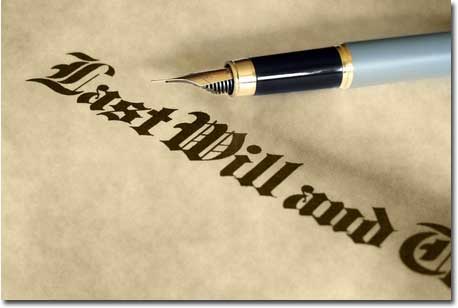 After somebody has passed away there are a variety of essential tasks that are required to be completed. If the individual passed away leaving a valid Will, then the Executor(s) take on this responsibility.
If a friend or family member has died and made you Executor of their Will, you are responsible for administering their estate, paying any outstanding debts and distributing the estate in accordance with the Will.
You will typically require a Grant of Probate so that Banks, Building Societies and others will recognise your authority to administer the estate.
The deceased person's assets need to be distributed according to the terms of the Will. The estate can include property, bank accounts, land
However, the organisations that actually hold the assets (Banks, the Property Registration Authority, Workplace) require to be satisfied that the person acting upon behalf of the estate is lawfully entitled to do so.
In Ireland, the document that gives authority to deal with funds and property is known as a Grant of Probate.
What takes place if there is no Will?
If no Will exists an application can be made for Letters of Administration.
Once authorised to act, an Executor or Administrator have the exact same powers.
What happens to my estate if I do not have a will?
Your spouse/partner will not always inherit everything
Your family home may have to be sold
If you are not married, your partner has no automatic rights
Find out more about making a will here
What should I bring to my Probate Solicitor?
You need to bring as much as you can of the following:
The Will. If there is no Will we can still continue.
Death Certificate. If the Certificate is not readily available we can source it later on.
Any of the deceased's documents as you can discover which relate to home, financial or related matters.
The deceased's PPS Number.
Names and addresses of the next of kin.
If you can't locate all the documents bring what you can find.
Call us as Wills and Probate Solicitors
Disagreements over a Will
Disagreements over a Will can occur in the following situations:
Over the Will itself - Is it a valid will?
Did the person making the Will have mental capability to look after their affairs?
Is the division of assets in the Will fair?
Are the Executors/Administrators administering the estate effectively?
How do I know if someone left a Will?
It is not uncommon that the person who is the most likely Executor chooses not to offer a copy of a Will (or even to deny any knowledge of the presence of a Will) to a person who would reasonably be anticipated to be a recipient under the Will.
In such scenarios, legal guidance needs to be sought as a matter of urgency.
There is no obligation on an Executor to give beneficiaries a copy of the Will. Different advisors interpret this in different ways. Very often relatives of a family should see their parents Will whether or not they receive a benefit.
Michael Monahan Solicitor Sligo
CALL US ON 071 912 9070
Enter Your Details To Arrange A Call Back
We will call you back as soon as possible within working hours (maximum 24 hours) If your call is urgent then call up on 071 912 9070
We value your privacy and would never spam you